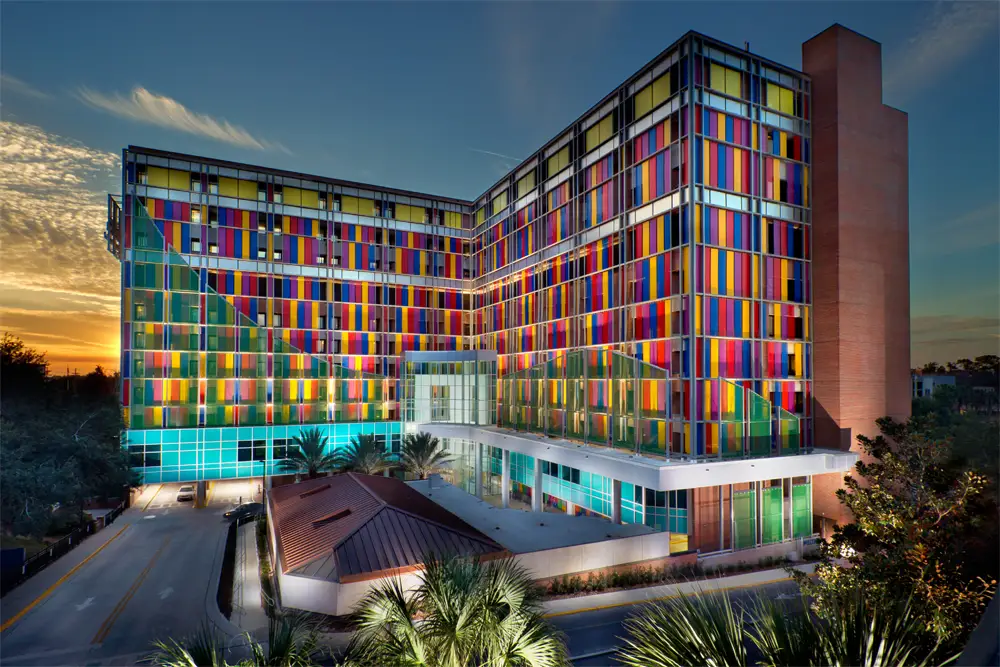 GAINESVILLE, FLORIDA — A confidential source with direct knowledge of University of Florida Health's laboratory practices tells The Florida Standard that the lab will stop differentiating between male and female ranges on diagnostic tests in the interest of "inclusivity."
The University of Florida Health employee spoke to The Florida Standard under the condition of anonymity out of fear of reprisal.
Laboratory testing is used as an essential tool for diagnosing health conditions, many of which are specific to the sex of the patient.
"When you go to the doctor and get your blood drawn and we look at the results to see if they are normal or if something is wrong, some reference ranges are the same for everyone – but many are separate ranges for men and women. This is based on biology," the whistleblower says.
"THE WAVE OF THE FUTURE"
But this is changing at University of Florida Health. According to the whistleblower, laboratory staff was recently informed by the chemistry supervisor that they are to work with one range only – a combined one that is supposed to apply to both male and female patients.
"He said that it was in the name of being 'inclusive,' so we don't differentiate between genders – so we don't discriminate against trans patients and so on," the employee tells The Florida Standard
.Laboratory workers were told that "inclusive ranges are the wave of the future" – which is also stated in the meeting agenda (see images below).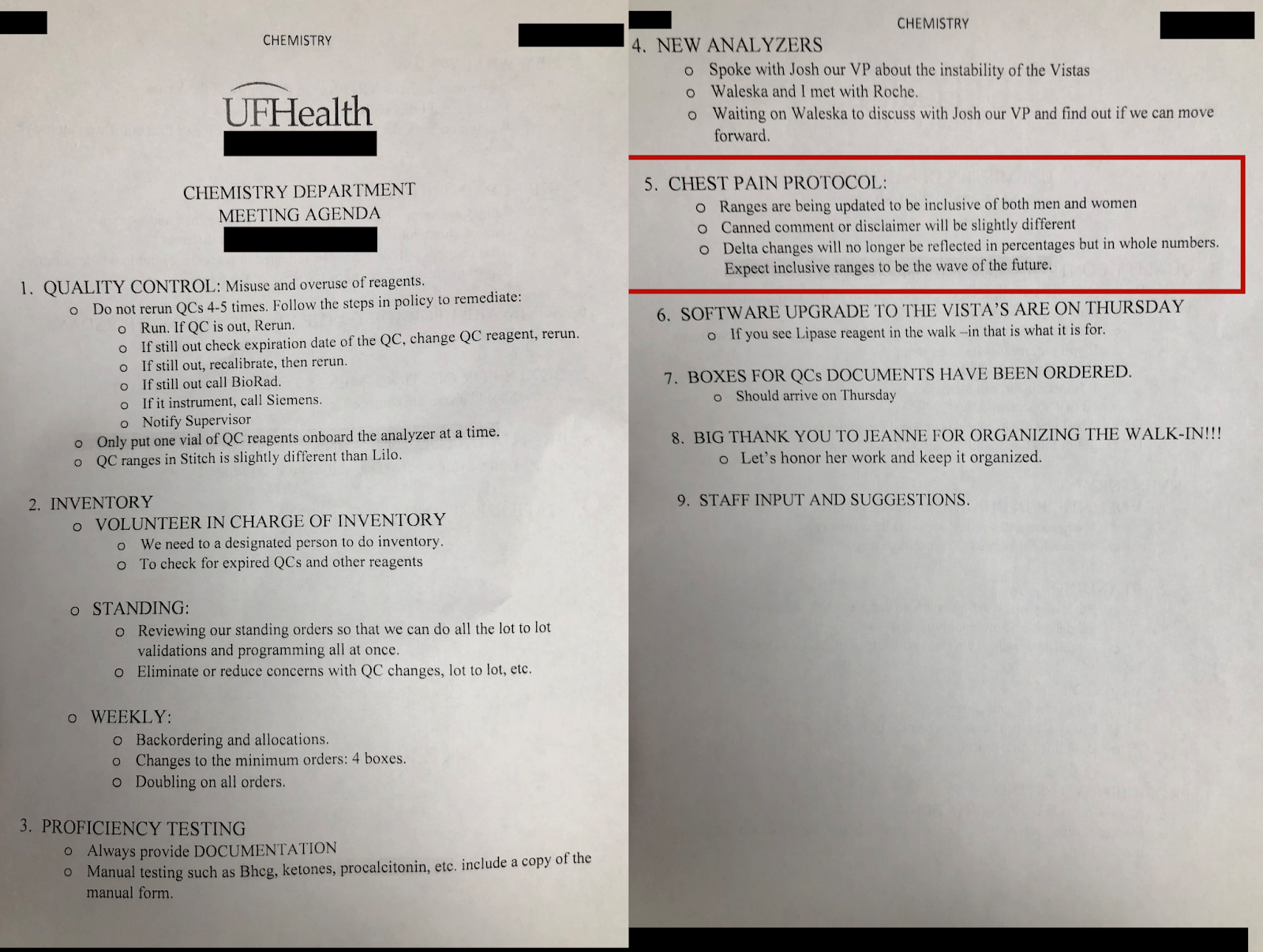 According to the UF insider, the sex of patients has been a focal point at UF Health during recent years.
"In the electronic medical records, it used to say 'sex' to identify if the patient was male or female. Then this changed to 'birth sex' and the latest change is to 'legal sex' – and it is still under review for further changes."
"PATIENTS WILL DIE"
The whistleblower fears that the changes won't stop with erasing long-established biological differences between male and female in diagnostic practices, such as lab test results. The employee states that "woke" medicine is rapidly gaining traction in hospitals and academia.
"Before long, biology won't be factored into the use of a variety of drugs and treatments as well. If this moves forward – mark my words – patients will die as a result," the employee says.
Dr. James Thorp, an ObGyn and Maternal Fetal Medicine sub-specialist with almost 44 years of clinical experience, is shocked to hear about UF's new lab practices."Political correctness is associated with significant morbidity and mortality. When you start changing medical definitions for 'inclusivity' it hurts the individual patients. This is an utterly false narrative that is going to kill and injure people," Dr. Thorp tells The Florida Standard.
"YOU HAVE OUR RESPONSE"
We reached out to UF Health and asked for comment on the whistleblower's allegations. UF Health provided an evasive response where they failed to address the issue and provide a clear answer to whether their laboratories are implementing the "inclusive" practices the employee claims.
"In our current test menu, some tests have associated established male and female reference intervals. We have a process of regular review and evaluation of testing platforms and applicable reference intervals to ensure they continue to serve our patient and provider needs," Gary Mans, Assistant Vice President for External Communications at UF Health stated.
When asked for clarification, Mans replied: "You have our response."