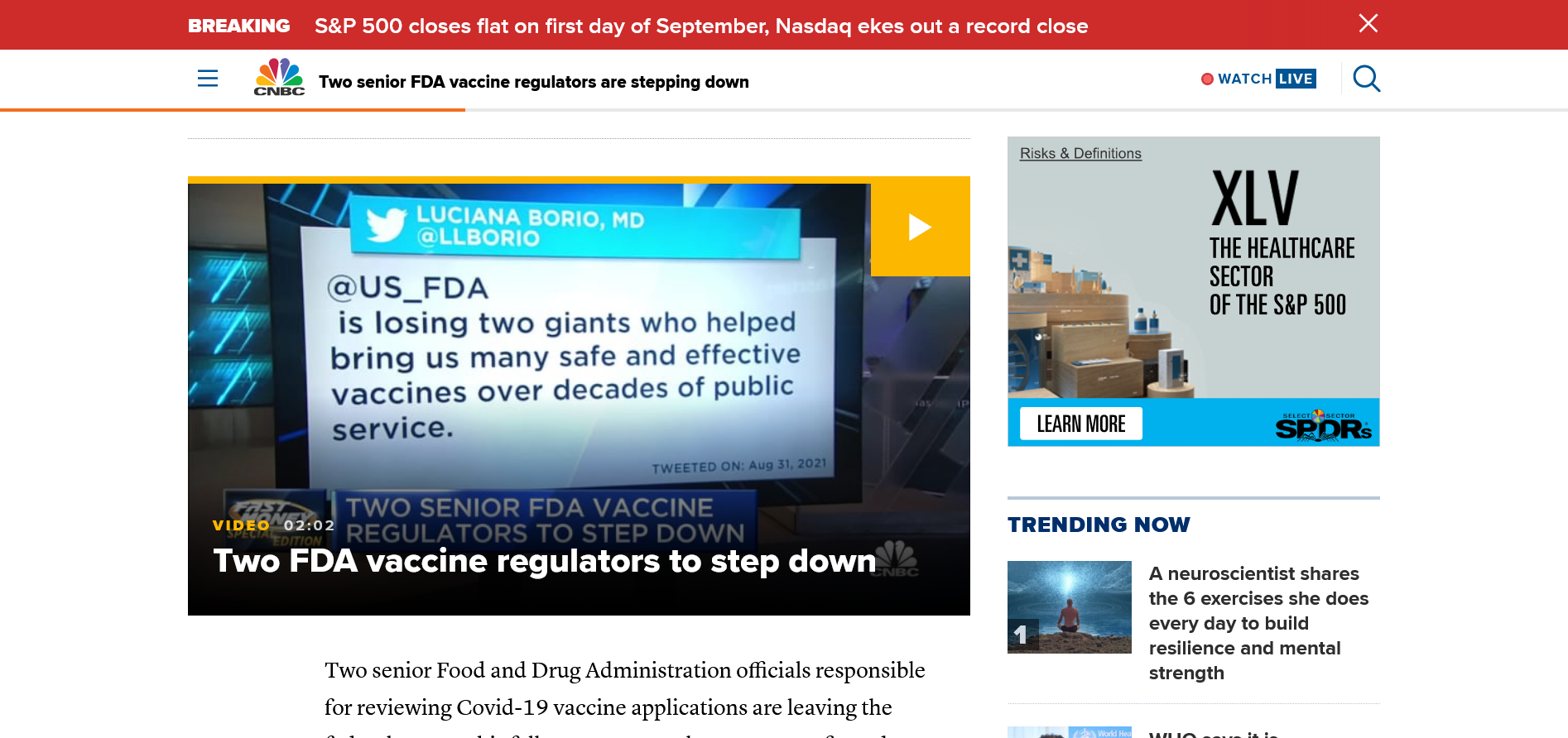 Top FDA officials resign cause of the White House, CDC, and the fauch. The FDA makes the decision and does the science on he vaccines. But the White House said screw the science and let's give the folks a third jab. Same folks who said if you get the jab or jabs you will be invincible. Only one problem. They forgot to tell the 11,000 plus people who were hospitalized or died after getting vaccinated. Well this move by the fauch and the CDC caused this.
Marion Gruber, director of the FDA's Office of Vaccines Research & Review, and deputy director Phil Krause will exit the agency in October and November, respectively, according to a letter shared with CNBC by FDA spokeswoman Stephanie Caccomo.
The fauch, White House, and the CDC are doing this even though the FDA has not done the science or given approval for the booster shot. The folks leaving are the ones who do this research.