It's time we tell the truth about the vaccinated. Sure we hear how the unvaccinated get COVID, get sick, and die, but not enough about how the vaccinated are suffering the same fate. And the numbers are growing.
So please post any information here about the vaccinated getting COVID. Now please don't give us something like a witch doctor in a tribe in Botswana and all his followers got COVID. Use sources that are creditable. Conservative or MSM.
https://twitter.com/i/status/1484552617502158849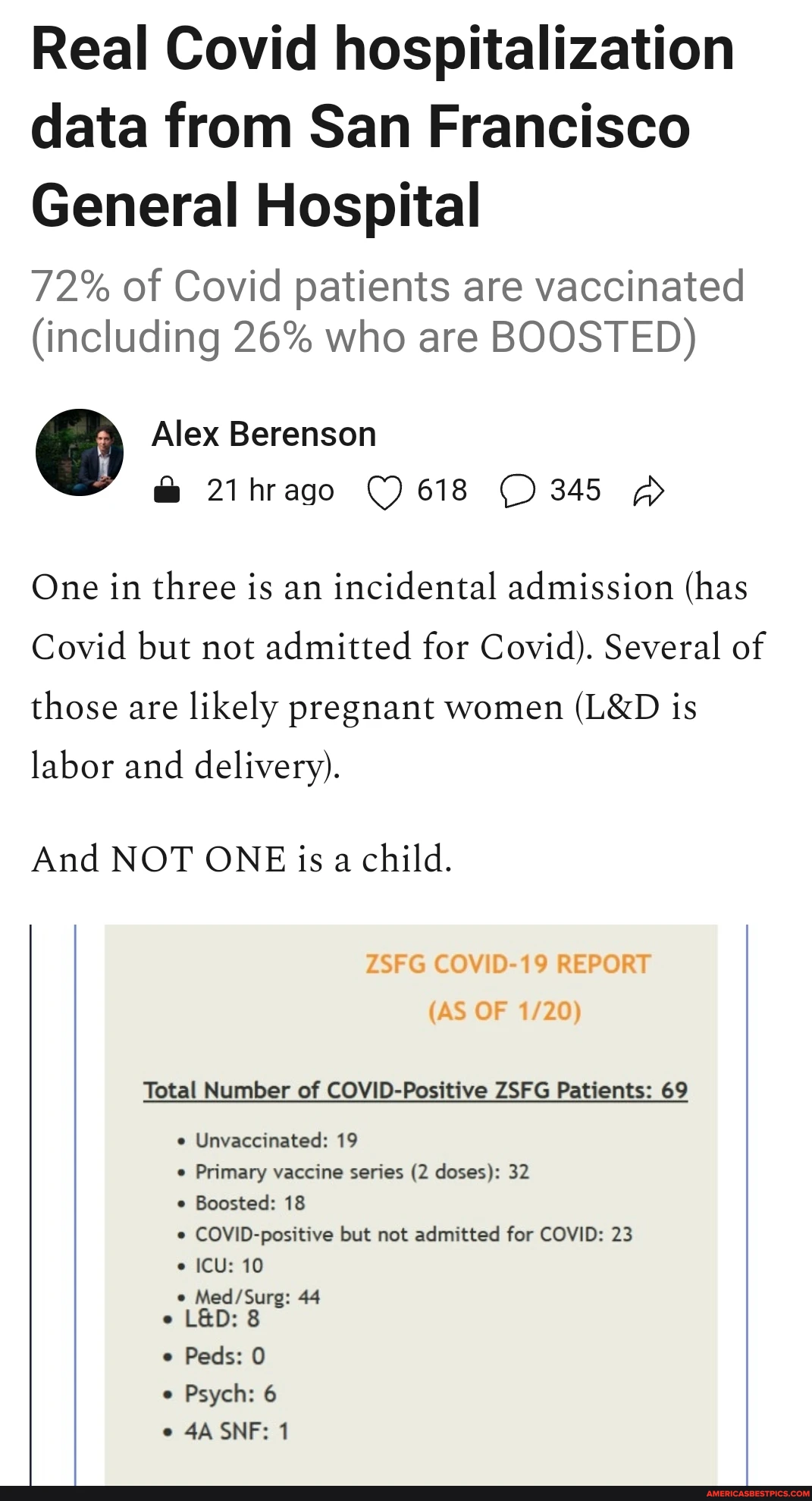 The latest official health data from the British government revealed that triple vaccinated individuals once again accounted for the majority of all Covid-19 hospitalizations between December 20th and January 16th, with the double vaccinated – formerly known as the fully vaxed – not far behind.
But on the flip side, not only do the double/triple jabbed make up the majority of cases overall, but the boosted are actually spreading the virus at a significantly higher RATE per 100,000 than the unvaccinated – and that's across almost every age demographic. As illustrated in the chart below, the only age groups to not experience a significantly higher rate of infection when triple jabbed, were those aged under 18 or between the ages of 18-29, which are the least likely of everyone to have gotten the jab, let alone their booster.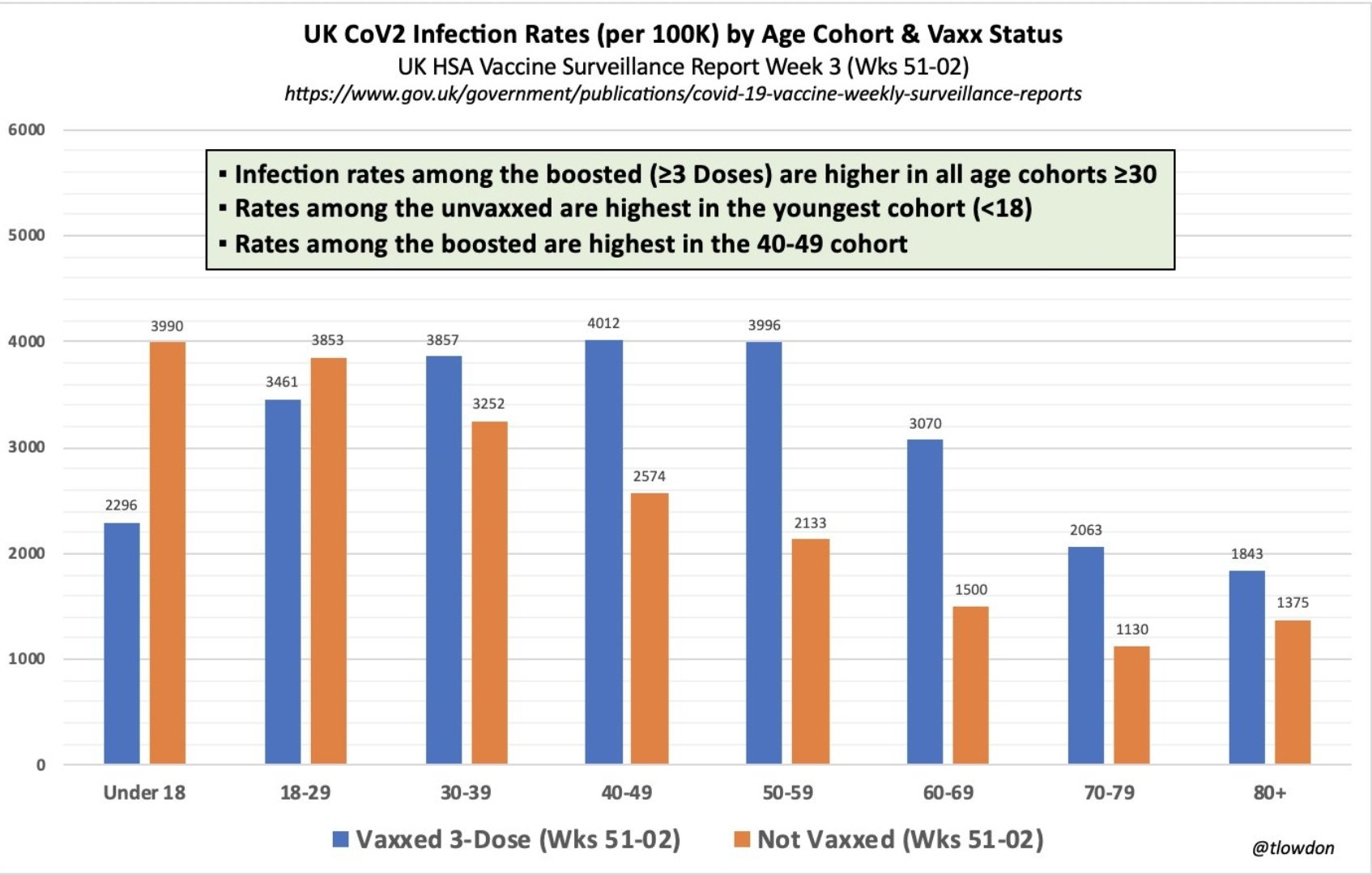 "Public Health Scotland COVID-19 & Winter Statistical Report," which shows the rate of infection over the past 4 weeks, the double/triple vaxxed are more likely to catch the virus, checking in at a rate of 865.79 per 100,000 and 481.49 per 100,000, respectively. In comparison, the unjabbed case rate is just 412.77 per 100,000. From PHS Table 14: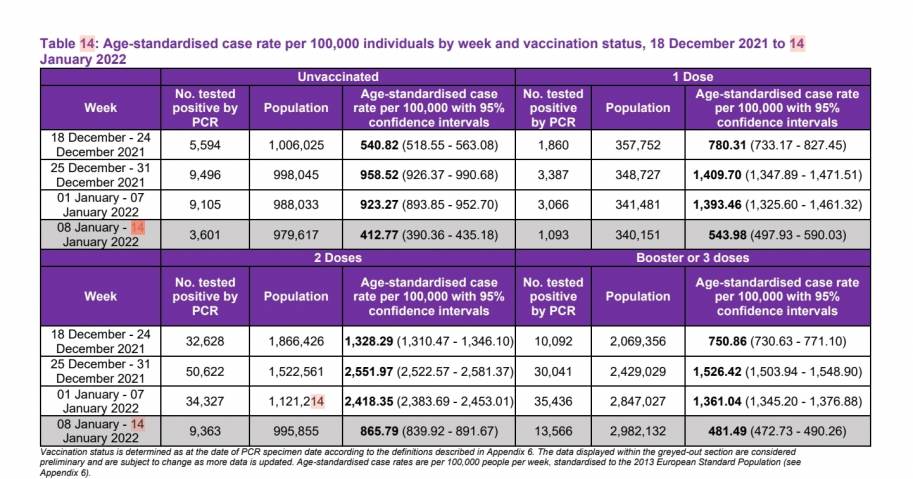 As for the hospitalizations and deaths among the vaccinated, the data isn't much better. What the PHS report makes clear is that the twice-jabbed are experiencing a higher rate of severe illness than anyone else, and, concerningly, the difference has only been getting worse as time continues. From PHS table 15 (rate of hospitalizations):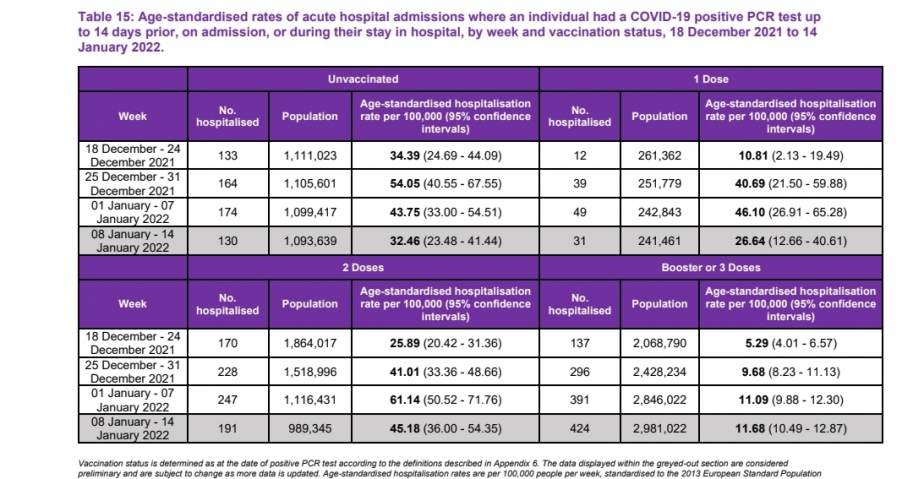 And table 16 (rate of deaths):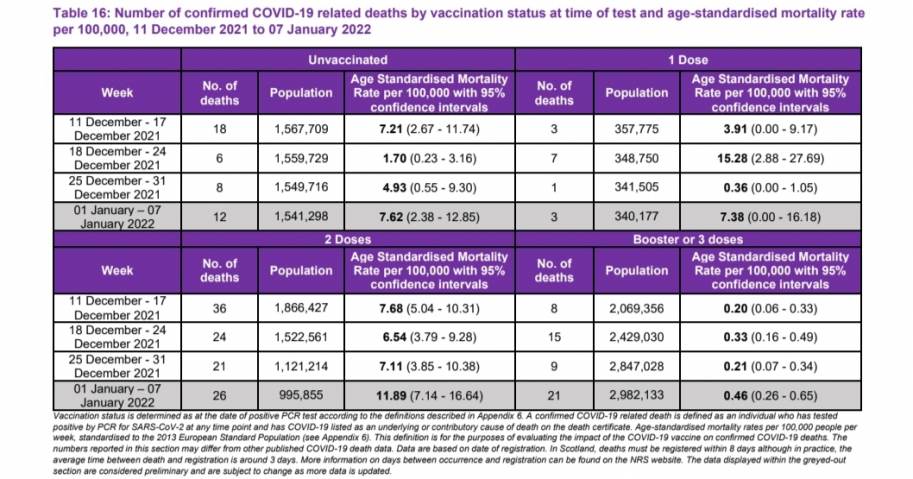 As of right now, those who have taken two doses of the vaccine are dying at a rate of 11.89 per 100,000, which is over 50% higher than the unvaxed.