If you haven't heard, a weekend chase turned into a shooting in Akron, ohio. Some are saying overkill. But it's not up to John Q. to make the call. What stated out as peaceful demonstrations turned into a full blown riot Sunday night. Vandalism and some looting occurred.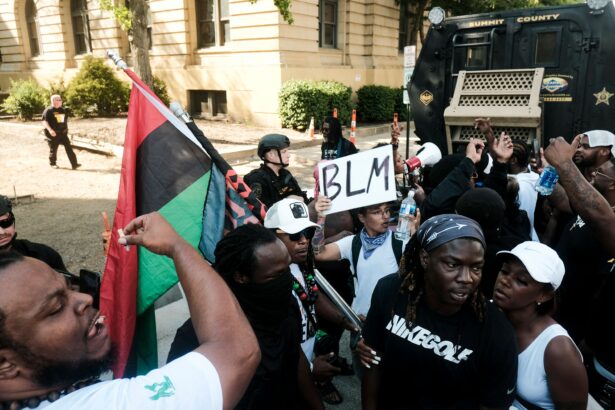 Officers in riot gear as demonstrators gather outside Akron City Hall to protest the killing of Jayland Walker, shot by police, in Akron, Ohio, on July 3, 2022. (Matthew Hatcher/AFP via Getty Images)
The mayor has called for a curfew in the downtown area.
"As night fell and others began to join, the protests became no longer peaceful. There was significant property damage done to downtown Akron. Small businesses up and down Main St. have had their windows broken. We cannot and will not tolerate the destruction of property or violence. In light of the damage that has occurred and in order to preserve peace in our community, I have declared a state of emergency, implemented a curfew, and canceled the fireworks which were scheduled for tonight," Akron Mayor Dan Horrigan said in a statement on Monday