visitor countersAnyone posting a threat especially against a law enforcement officer or politician will be banned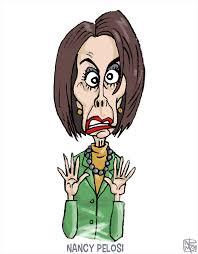 Pelosi wants 'vote by mail' provisions in next U.S. stimulus bill.
On Tuesday on CNN, Nancy Pelosi said that she was going to push for federally forced vote by mail in the 2020 election in the next round of coronavirus aid. Republicans are committed to protecting the integrity of the ballot box, while being flexible to ensure no one is disenfranchised because of this crisis.
Election procedures should be handled at the state level, not by Nancy Pelosi. For more on the RNC's efforts to combat the Democrats' attempt to undermine the integrity of our elections, click here to read Chairwoman Ronna McDaniel's op ed.
Source: Reuters
free counters

This work is licensed under a Creative Commons Attribution-ShareAlike 4.0 International License.