Speaker McCarthy wants answers from the gang of 51. 51 former folks from the Intelligence community who claimed the Biden tapes were Russian collusion. Democrats and Republicans.
Obvious that most if not all had Security Clearence at the time. Were they briefed? Did someone from the DOJ, FBI, or CIA give them this information?
Or was this part of a plot to get Trump out of the White House? Many polls have shown that if Twitter, Facebook, Google, and the MSM hadn't blocked the Post story, Trump would have won and the Biden Syndicate would be under investigation.
McCarthy said a Republican-run House would turn a spotlight on Facebook and Google, as well, saying "they became an arm of the Democratic Party." Bring on the 51.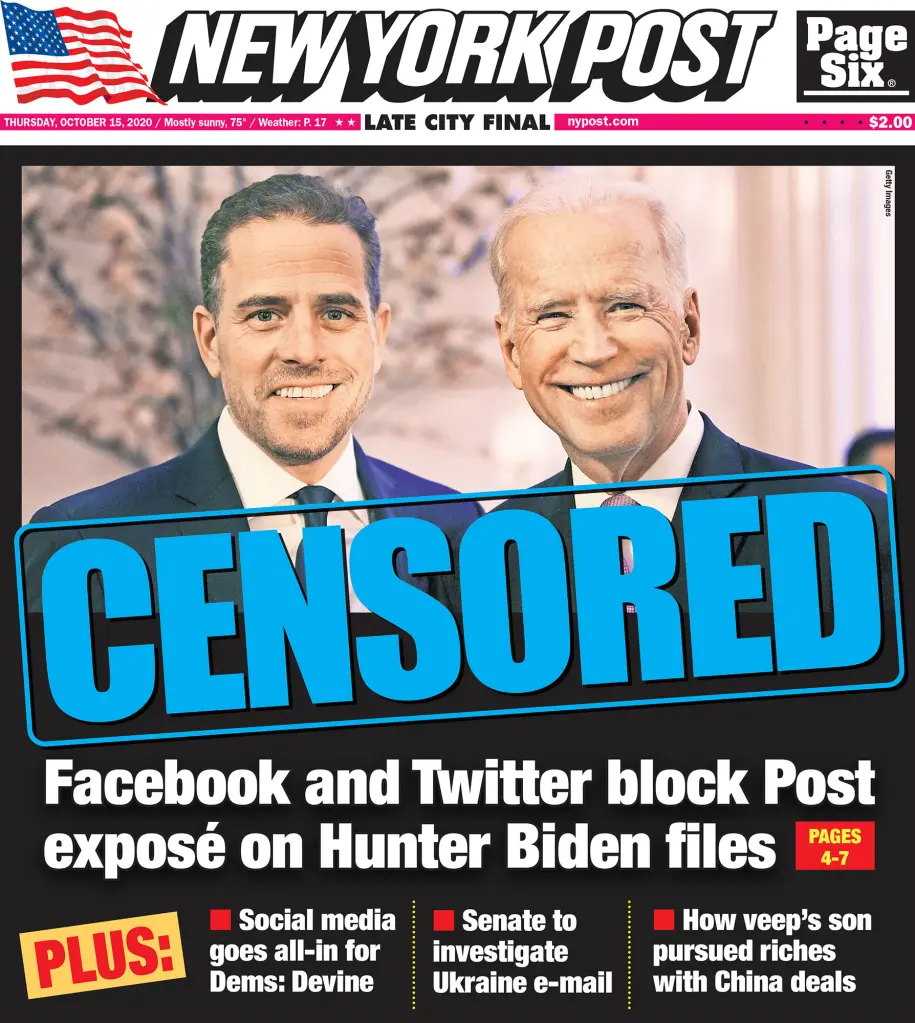 Post cover back in October of 2020.