The Hill ran this after the GP ran this first.
We saw the Skank from NY at a fundraiser for the rich. Not to be outdone, a congresswoman decided to do one better.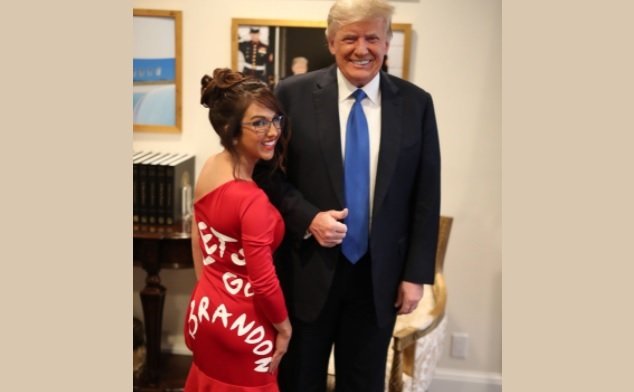 Colorado Rep. Lauren Boebert stole the show while celebrating this week's Republican election wins at former President Donald Trump's Palm Beach resort, Mar-a-Lago, on Thursday.
Boebert posed for photos while wearing a red dress with "Let's Go Brandon" scrawled on the back, in a clear mockery of Rep. Alexandria Ocasio-Cortez' "Tax the Rich" Met Gala dress.