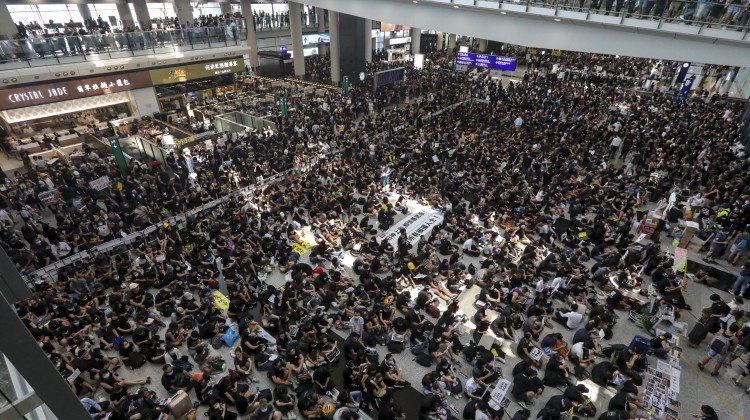 All flights out of Hong Kong have been cancelled for Monday in unprecedented disruption after thousands of anti-government protesters occupied the airport terminal building, following another weekend of clashes with police.
Angered by an escalation of police force against protesters, and accusing officers of shooting a woman in the eye with a beanbag round, demonstrators descended on the arrival and departure halls of the complex, with their growing numbers preventing passengers from checking in or clearing airport security for flights.
The tensions were sparked by the now-shelved extradition bill, which has led to 10 weeks of civil unrest and escalating violence. The legislation would have allowed the transfer of fugitives to jurisdictions with which the city has no such agreement, including mainland China.