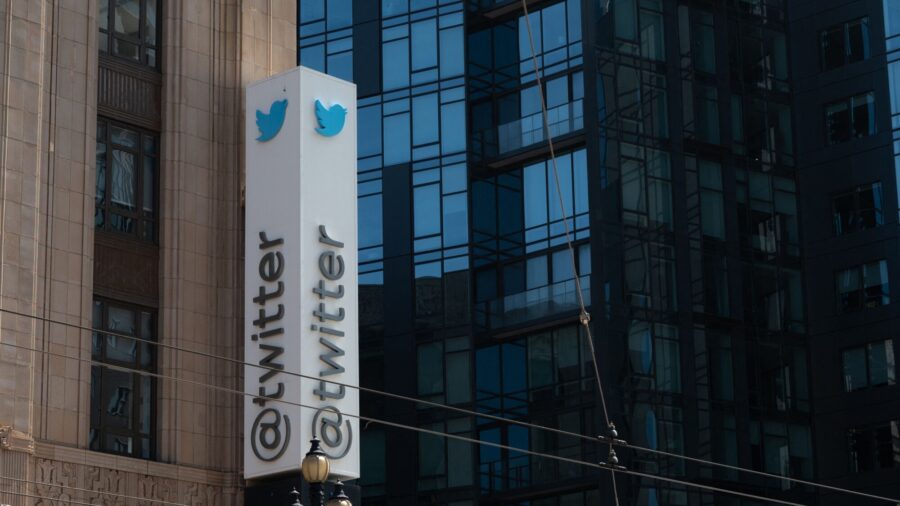 Federal Communications Commission (FCC) Commissioner Brendan Carr on Wednesday rejected a call to block Elon Musk's purchase of Twitter.
Carr, in a statement, said the FCC "has no authority to block Elon Musk's purchase of Twitter, and to suggest otherwise is absurd." He added, "I welcome the full FCC making it clear that we will not entertain these types of frivolous arguments."
It came, according to the FCC, after the Open Markets Institute issued a release calling for the agency to block Twitter's sale to Musk. Both Twitter and the Tesla CEO confirmed the company would be purchased by Musk, the world's richest person, for $44 billion on Monday.
On Tuesday, the Open Markets Institute, which describes itself as a group that "works to address threats to our democracy … and our national security," had issued a news release about how the U.S. government "can block" the sale to Musk. The group claimed that the deal "poses a number of immediate and direct threats to American democracy and free speech," without elaborating, although it cited the Telegraph Act of 1860 and other regulations. Open Markets is headed by Barry C. Lynn, described as a left-leaning journalist who previously worked for Mother Jones, the Financial Times, Forbes, and other outlets.
(In other words. Any conservative viewpoint endangers their dream of supremacy.)
For his part, Musk said that he is an advocate of free speech and has previously criticized the social media company's content moderation policies.
Carr, meanwhile, praised Musk's takeover of Twiter during a Fox Business interview on Tuesday.
"There was a pivot point in this country that I think came around 2016 when people started to reach the view, particularly among the hard left, that the free exchange of ideas is incompatible with the outcomes that they want to see at the ballot box," Carr told the network.
"I'm hopeful that Elon Musk is going to bend Twitter's content moderation towards a greater embrace of free speech," Carr continued, while saying that there is "a lot of core political speech that we can promote on the Internet and not have the terrorist speech and other straw man arguments that are out there."
After the deal was announced, Musk said he would attempt to curb the proliferation of spam accounts and create new features on the platform.
"Free speech is the bedrock of a functioning democracy, and Twitter is the digital town square where matters vital to the future of humanity are debated," Musk said in a news release. "I also want to make Twitter better than ever by enhancing the product with new features, making the algorithms open source to increase trust, defeating the spam bots, and authenticating all humans. Twitter has tremendous potential."