Thanks to the folks over at The Detroit Free Press.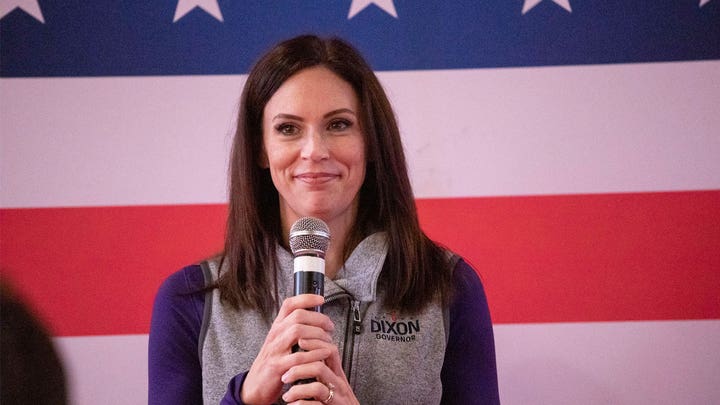 Michigan Republican gubernatorial candidate Tudor Dixon campaigns with other Michigan Republican candidates at a rally on October 27, 2022 in St Clair, Michigan. (Bill Pugliano/Getty Images)
First let me admit that I haven't watched a late show since Johnny Carson. So I'm not really familiar with Colbert. All I know is that most of the time his comments are extremist leaning.
I see where he attacked the Republican candidate for Governor of Michigan. Something about her making up someone. Yeah he accused her of acting like a Progressive Democrat.
"Dixon's not the only one worried about this issue. So is this guy she totally made up," Colbert told his viewers. Except that did happen, according to the Free Press.
"A Dearborn resident whose existence was doubted by comedian Stephen Colbert during a monologue last week has a message for the CBS late night host: I am real and so is my switch to the Republican Party," Free Press reporter Niraj Warikoo began his report Wednesday.
"To claim that I'm not here, I don't exist, I'm not human, that's absolute ignorance," Othman told the paper. "If this person did his due diligence and start researching or has his team do a little bit of research of who's this person who attended Dixon's rally, they will be able to find my name right away easy on social media. Just Google it."