Anyone posting a threat especially against a law enforcement officer or politician will be banned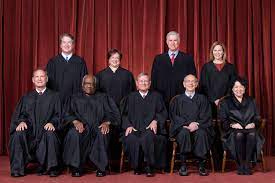 I'm sure you've heard the noise about the left wanting Justice Thomas to step aside because of his wife. Hopefully he ignores those calls. He may be the deciding vote if this January 6th to do about nothing thing comes before them.
Where was the outcry when Justice Marshall made his comments about Reagan? How about the comments RBG made about Trump? And who can forget what's her name and the bragging she did about her rulings in the Trump cases. Will she recluse?

This work is licensed under a Creative Commons Attribution-ShareAlike 4.0 International License.