Anyone posting a threat especially against a law enforcement officer or politician will be banned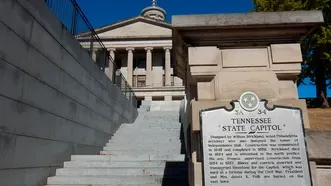 I first wrote this for my newsletter at substack
Recently three Tennessee State Democrat House representatives were part of a insurrection who were trying to get the lawmakers to weaken a law toward criminal actions by supporters of the transgender movement
.The lawmakers joined anti-gun protestors in storming the Capitol last week after a 28-year-old transgender person opened fire inside the Covenant School in Nashville, which killed six people, including three children.
Now those three had their house committee assignments taken away from them. Also consideration of the three being expelled from the House.
What say you?

This work is licensed under a Creative Commons Attribution-ShareAlike 4.0 International License.