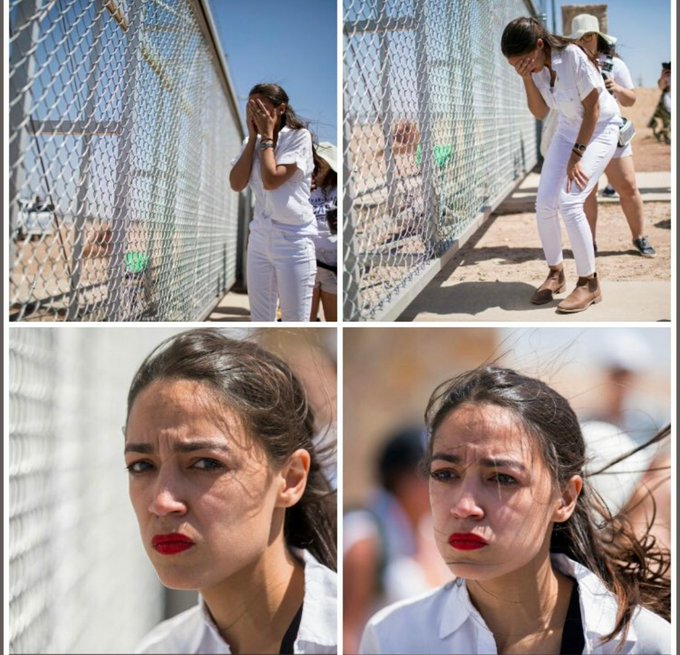 Biden reusing cages he used during the OBAMA-Biden Years GP Photo.
But I thought Trump was the only one who put children in cages. Remember few years back when AOC claimed how inhumane it was to keep the children caged up? What kind of human would do this to children. Then she gave us a phony cry.We then found out that these were left over Obama cages.
Well now again we see that the Biden folks are using those Obama cages to keep these children caged up. Will AOC make another trip down there and give us another fake cry?
According to the Daily Mail, Democrats were worried about this a month ago:
Democrats 'deeply concerned' by report Biden might bring back 'kids in cages': Call detaining migrant families 'callous and inhumane' – as White House ducks questions on 'rumors'
Democrats are fighting mad about a report the Biden administration is considering bringing back family detention of migrants – calling to mind the so-called 'kids in cages' frenzy of the Trump administration.
https://twitter.com/CreatureHabit2/status/1652441984735248385/photo/1?ref_src=twsrc%5Etfw%7Ctwcamp%5Etweetembed%7Ctwterm%5E1652441984735248385%7Ctwgr%5E338ea0385739c5dd0bd23c32ae19bf62ce7a156f%7Ctwcon%5Es1_&ref_url=https%3A%2F%2Fwww.thegatewaypundit.com%2F2023%2F04%2Fwheres-aoc-democrat-hypocrites-slient-as-photos-show-kids-in-cages-at-the-border%2F