As you know eversince January 20th of 2021 the undocumented have been coming here so they can vote in the 2022 midterms and take jobs from American citizens and the legal immigrants.
Arizona's governor has finally done something. Arizonans can't wait any longer for the federal government to deliver on their delayed promises." The state is planning to construct the wall in a thousand-foot gap near Yuma with 60 double stacked shipping containers that measure to approximately 22-feet-high each. The top of the barrier will feature concertina wire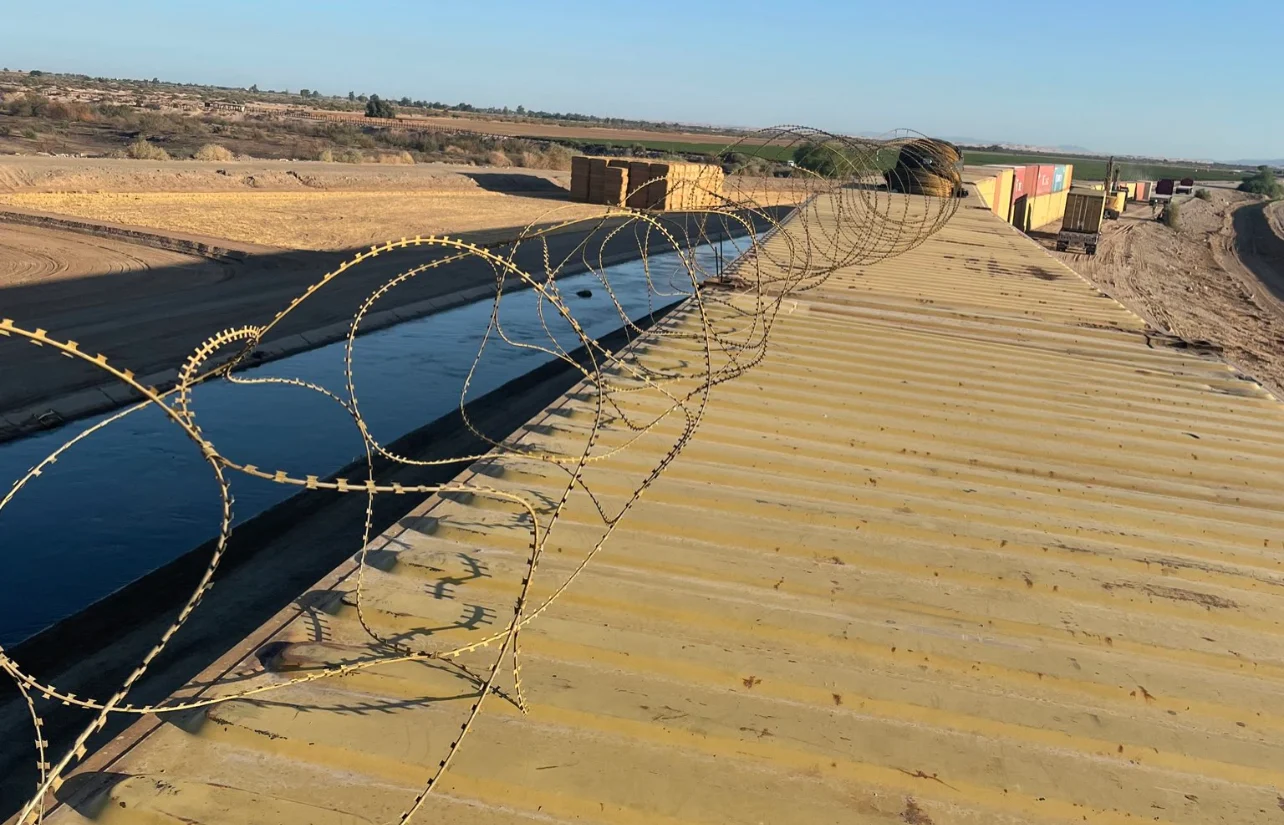 Now all we need is armed drones.