I want to thank my loyal followers for going out of their way to bring viewers to our websites. Let me explain. Websites get ranked by the number of views, share, and comments. But if one person makes say 100 comments on an article, it's only counted as one comment and one view. So if 20-25 people make 400 comments? It's counted as 20-25 comments and 20-25 views. Everyday my lurker loons stop in to read the articles that Phoenix and I write or post. And many of the articles on our websites somehow end up on their website. Let's look how they help my substack website. https://joshmahony.substack.com
Since these comments were posted, My daily views on Substack increased by about 150. Here take a look of the jealousy.
Now If you wonder why they spend so much time on our websites, maybe this will answer it for you. Their obsession with my Substack. They even gave us free advertising.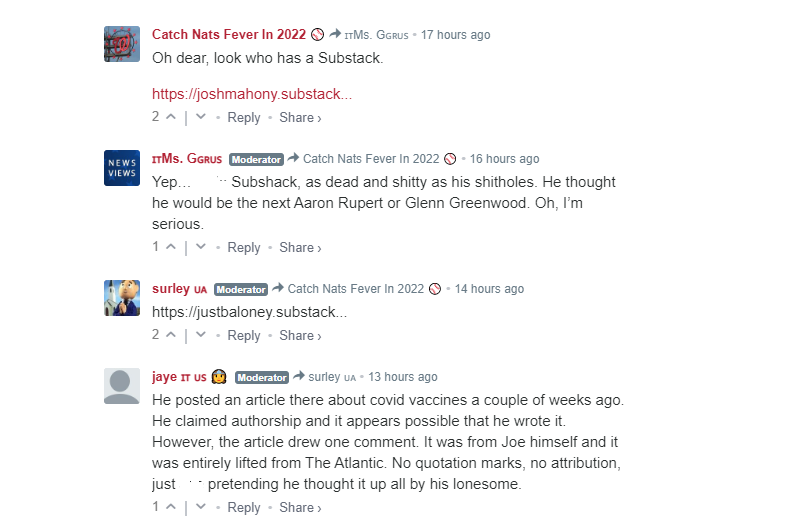 Here's why they spend so much time on our websites. They get less than 5,000 visitors for three months ( see below ). Our least popular gets over a thousand a day. And on that channel we had two articles this month. So they can listen to the crickets over there, or read factual news over here. So if you wish to be part of Substack, log in at the top of this page.
Our websites.
https://joshmahony.substack.com
https://mastercreator.atwebpages.com
https://mcworld.atwebpages.com