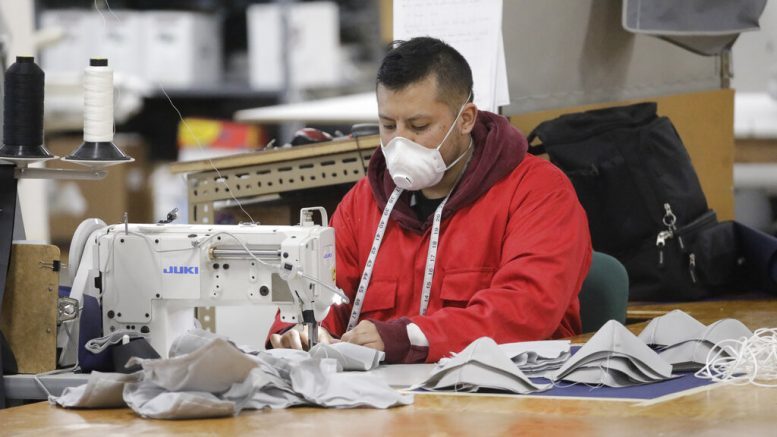 A worker sews face masks at SugarHouse Industries Thursday, March 26, 2020, in Midvale, Utah. (AP Photo/Rick Bowmer)
President Trump could create 800K jobs, and reduce drug prices by bringing pharma manufacturing back to the U.S. When I saw this, I was amazed. If it could be done cheaper here, why not?
Economists have also claimed the move would ease America's reliance on imported drugs from countries like China, Germany and Ireland. Additionally, it would reduce drug prices and healthcare costs for all Americans. This should work for all involved.
This even caught the eye of our President.
"We should never be reliant on a foreign country for the means of our own survival, I think we've learned a lot," he said, "This crisis has underscored just how critical it is to have strong borders and a robust manufacturing sector."
What say you?